CreativeControl
7

Just a sneaking suspision
Just my intuition
It is human nature
A playful creature
Don't want to be...

Remain unclear
Conceal the fear
Don't want to be...

Demulcent feeling
Won't do the healing
Don't want to be
Satisfied

Choosing the wrong objects
Only a little fix
Don't want to be
Satisfied, Satisfied

Just barely tolerate
This burdened mental state
Don't want to be...

Thrown away so much
Never was good enough
Satisfied
There's not much to read into here. Kind of straight forward...problem is, it sounds generic to me and maybe it's more the music with it.
The feeling I wanted to portrait was a building of tension and a slight (very slight) release, but leaving on a suspended chord.
I guess I'd have to download the music too, but what do you think about the structure?
2

You probably don't want ratings to appear by the songs in the current battles because it might affect future votes.
However...
I think it would be nice to have a column included: "You rated this song..." and display my personal rating for each song beside the song name and the star (if I have rated it, of course). That way, I can go back to "Browse/Dec Battle" and see how my fav songs are doing vote wise.
4

December 15th, 2005 + 12:12 PM
·

CreativeControl
When I post on a thread with more than 1 page it goes back to the first page. I think it would be nice to see my post after I've posted on 2,3...whatever page. Nothing big really, just a thought.
Thanks
23

December 10th, 2005 + 12:12 PM
·

CreativeControl
This is just a miscellaneous post...
I miss TLS bc he was always on here and he'd always reply a minute after I just posted.
So...
oh, I just missed you Pup. Oh well, I'm sure you'll see this. I tried the chat but it's not working for me, prbly bc I'm using IE.
I just read that post about you. I think it's great that you have a secret admirer. And I say secret bc I have a little conspiracy theory...hehe.
I thought my "Ignore them and they'll go away" philosophy would work, but either I'm too dumbs or he/she is too dumbs to realize what's going on.
Anyway, I thought your reply was brilliant. And I know what you're thinking, I'm procrastinating when I have so much work to do.

not me.
RANDOM! Your sis rocks! Is your dad Eric Clapton and your mom Carly Simon?! I mean, OMG, the talent in your family!
So how was your first semester at uni. I imagine it would be over now with Christmas coming up. Or do you not have semesters in the UK uni's?
And you have to tell what's up with "IQ is no problem here, we won't be playing scrabble for her heart, I fear"
Ok, well...
7

December 9th, 2005 + 4:12 PM
·

CreativeControl
I like the new changes. I like the songs I haven't rated for the current battle posted in MY HOME page. And the red Today in the forums.
Except...the font in the forums is different now. It looks like New Times Roman instead of the Arial style font before. I like the Arial much better because the letters are wider. I feel like I'm reading a novel with the New Times Roman style.
I can't figure out what the green thing beside a name is and what it's for.
Alias:
CreativeControl
Status: Offline
Threads:
13
Posts:
408
Songs:
1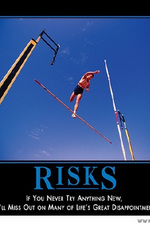 Joined: August 25th, 2005
Last login: September 12th, 2008
My Messengers
| | |
| --- | --- |
| AIM: | n/a |
| ICQ: | n/a |
| Skype: | n/a |